. KEVIN'S FORKLIFT SERVICE, INC.







         281-476-9840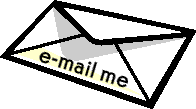 Over 30 Years of Service!

THE FORKLIFT COMPANY 

THAT WILL GET IT DONE .

AND TREAT YOU LIKE FAMILY.

THERE IS NO JOB WE CAN'T TACKLE

WE MAKE THEM RUN LIKE NEW 

AND LOOK LIKE NEW

Like us on Facebook and add a comment to get 10% off next PM service.